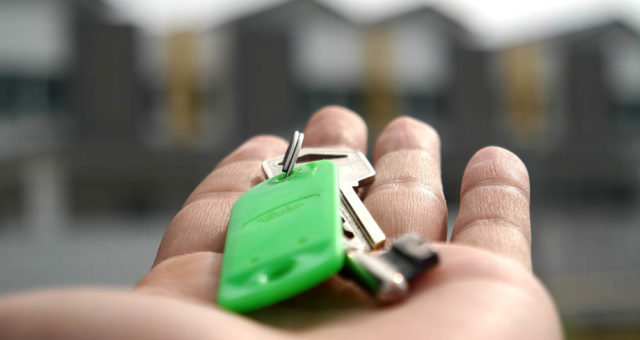 5 Top Home Buying Myths To Be Aware Of When Buying A Home.
Buying a home is one of life's biggest commitments and for most people, it may be all too easy to feel intimidated and think that it is not in the cards for them. This is because many misconceptions and myths surround the process and can hold them back from exploring their options and making smart decisions when buying a house.
Therefore, you should not let what you think you know derail you from investing in your dream home. Here are 5 of the most pervasive myths that you need to be aware of so that you can arm yourself with the right information before you start your search for a house.
Myth #1: You need at least 20% saved for a down payment.

Reality : Not all loans require a 20% down payment. This amount is very rare in the present-day home-buying market as there is an array of loan types each with their requirements for down payments. Some loans like FHA and conventional loans are ideal for first-time home-buyers as they offer down payments as low as 3% to 5%. Military service members and eligible surviving spouses, as well as Veterans, can avail mortgage loans with a zero down payment.

Saving for a 20% down payment no doubt may be advantageous, but there is something else you need to consider is that the time taken saving for a down payment is also the time when you are not building home equity. So, the fact is that in some circumstances it is a better financial move.

Myth #2: It is cheaper to rent than to buy.

Reality : It depends on what type of property and where you are looking to buy, as often mortgage payment can be less than your monthly rent. One of the cons of buying a house is that besides your mortgage you need to pay for other ongoing expenses like HOA, insurance, and maintenance. But, luckily there are tax deductions that can ease the burden. On the other hand, the biggest benefit of buying a home is that you may be able to save compared to renting. Rental rates are increasing as much as 8% each year, whereas your mortgage payment will remain the same and you will also be building home equity and wealth as a homeowner.

Rent vs buy calculator is a great tool that can help you determine the cost of renting vs buying in your area and also understand the financial benefits of buying a house.

Myth #3: You need a high credit score to buy a home

Reality : A lot of people are missing on homeownership because of the common belief that you need a score of 780 or higher to buy a house. Your credit score is indeed important as the better your credit score the better your mortgage interest rates and loan options. But, contrary to the common belief there are mortgage products that require a median FICO® Score of 620 while FHA loans require about 580. Many other factors can also influence your mortgage loan like the size of your down payment, the cost of the house and your income.

Myth #4: You do not need a real estate agent

Reality : Due to online real estate listings nowadays, it can be tempting to think that by bypassing the real estate agent or mortgage broker you could save money by doing it alone. However, the fact is that you do not save any money as you do not pay the commission. It is paid by the seller from the proceeds of the sale. Secondly, a professional can help you save on your budget, find options that meet your needs that are not online, navigate unforeseen obstacles like a bad inspection report, assist you in making the right offer and much more. For these reasons, you need a professional in your corner as the seller's agent does not work for you.

Myth #5: Now is not the right time to buy

Reality : This is another myth that seems to persist no matter what season or year it is. The fact is that there are too many variables that there cannot be a general rule. But generally, the competition is the highest in spring, so the best time to buy is in the fall. But there are other ups and downs that can be determined only in the course of time, so this should not factor your decision to buy a house at a particular time. It should depend on your financial and personal situation rather than when it is appropriate to do so.

Another sub-myth is that the mortgage rates are high just now. But this depends on what you compare it with. Mortgage rates are always fluctuating and historically the mortgage interest rates in the 70s and 80s were almost twice as high and fluctuated between7% to 12% and in September 2019 the 30-year fixed mortgage was an average of 3.49%. The rates climbed up to 3.73% in mid-September and again rose to 3.65% the following week. So if you are in a financial position to buy right now you should focus on doing so as there is no reason that the interest rates will plummet in the future. But if it does you have the option of refinancing your mortgage later on as interest rates do not make a sizeable difference if you find a home that you love.

In the end, it is vital that you feel more educated and prepared as it will make the process of house buying smoother and less scary. Happy home hunting.