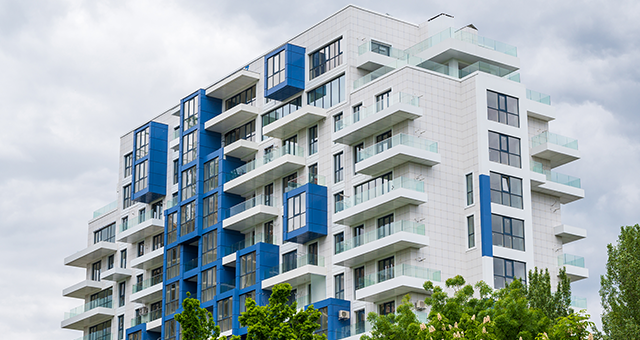 5 Reasons Why Buying A Condominium Is Better Than Renting an Apartment
As the popularity of condominiums grows, some people wonder if it is better to buy a condo than to rent an apartment. Both have advantages, but they depend on the tastes of the persons who wish to move.
If you are a young professional deciding to buy a property or a retired person interested in downsizing, purchasing a condo may be an ideal option. Read on to understand the benefits before determining which is best for you.
1. You Can Personalize Your Living Space
The first important advantage of condo ownership is that you have more opportunities to make your home truly yours. You can hang artworks on the walls, add shelves, and even remodel your kitchen. You can also re-lay the floor and add insulation to improve sound and temperature transfer between the rooms. You have practically complete control over the interior of your condo and can alter it in any way to fit your taste and lifestyle.
Secondly, most home rentals are usually for only one year. This is useful if you plan to relocate frequently, but you lose the ability to settle in the place and own it.
2. The Financial Benefits
One of the most significant advantages of buying a condo is that you are investing in real estate and you will be able to build equity each month. On the contrary, if you are renting an apartment, you are just putting money into monthly payments to your landlord with little hope of getting anything in the future.
Furthermore, responsible and on-time repayment of your mortgage will improve your credit rating. After all, appropriate loan management will help with long-term creditworthiness.
Besides, when you own a property, capital gains are nearly certain. You can use your equity to buy more property, make improvements to your condo unit, or raise the overall net value in the future.
Finally, it is financially a more advantageous option as your payments are usually fixed till you pay the loan off. However, if you rent an apartment your rent may increase each time your rent is renewed.
3. Authority Over Community Decisions
Another benefit of owning a condo is that it allows you have a say in building-bye laws. As a member of the Homeowners Association, you can get to participate in discussions, introduce proposals, and cast your vote.
The impact on the Homeowners Association is the impact on the final set of rules for living in a shared community. Not only that, it can influence which improvements the Homeowners' Association decides to spend money on. On the other hand, when living in an apartment, you are at the mercy of your landlord's actions and have little to no control over the building's codes and regulations.
4. Access to Amenities
One of the disadvantages of apartment living is the lack of facilities. Purchasing a condo offers amenities such as laundry services, parks, a swimming pool, and a well-equipped gym. Some condos also have special features such as tennis courts, spas, and health clubs.
However, remember that the more facilities you have in your condo the higher your monthly Homeowners' Association (HOA) fees will be.
5. A Strong Sense of Belonging
One of the best aspects of condo living are having long-term neighbors. Most condos have common social areas such as patios, kitchens, and rooftops, where tenants can gather and get to know each other. Additionally, condos typically, provide enjoyable events for residents such as movie evenings, dinners, dance classes, wine tasting, game nights, shows, or barbecues. This allows the community residents to socialize, get to know a new group of people, and form ties that can be strong and worthwhile.
Final Word
There are numerous advantages to purchasing a condo rather than renting an apartment. However, purchasing a condo may not be the best option for everyone. You need to do your homework to understand all the pros and cons before you choose the best option. Also, look for available units that are within your price range.
Contact us when you are ready to make the transition from an apartment tenant to a proud condo owner. Looking forward to teaming up with you.