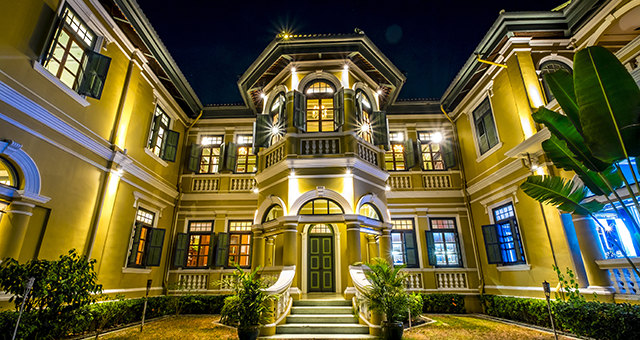 4 Exterior Additions That Will Add Value & Functionality To Your Home
You might tend to associate interior spaces with home additions. But, more and more homeowners are also focusing on the outside areas. Exterior additions add functionality, enhance the look of your property, and add value to your home today and in the future when you choose to sell.
If you have the budget and time to commit to one, here are a few excellent exterior home addition projects to undertake this summer.
1. Build A Deck
One of the most exciting additions you might make to your backyard is to build a new deck that extends the rear of your house and into your garden area to create a sunny, comfortable, raised sitting area. Installing a deck is a sure-fire way to amaze your guests, whether you require an addition on your bottom floor or a thrilling new space adjacent to your second floor.
A new deck will be the cherry on top of any home with your choice of size, shape, wood, and colors. The added benefit is that it increases the useable square footage of the living area and makes your backyard a more desirable place to linger and take in the outdoors. It also adds value to the home because it is a sizeable, beautiful, and practical exterior addition. However, check your local municipality rules to know whether you require a permit to build a deck.
2. Patio
If your garden does not already have a patio, you should seriously consider adding one. A patio has numerous applications, just like decking. It protects your grass while giving it useful space in the yard.
You can use concrete pavers that can be shaped to resemble more expensive materials like cobblestone, slate, or brick to give it a unique touch. Additionally, staining can add to the appeal and differentiate your house from other homes on the market. And, when done right it will help transform your uninteresting yard into an area with lovely landscaping. A patio will also provide additional space for outdoor living which is now an essential component of a fulfilling home life.
3. Sunrooms and Screened Porches
Screened-in porches and sunrooms are ideal for any home because they provide you with the extra living space you require. The way the walls are finished is the fundamental difference between a screened-in porch and a sunroom. A screened porch is a roofed structure with walls made of mesh screen whereas a sunroom is a glass-enclosed roofed structure.
A sunroom is similar to a living room, but with a greater view. However, as it is enclosed, it will almost certainly require air conditioning in the summer and heating in the winter. Screen porches on the other hand give you the feeling of being outside while keeping the bugs out. Screen porches range from a modest screened construction to an elaborate chamber with a fireplace, heating, and hidden TV.
Talk to a realtor who is experienced in your area to determine the best option for your home.
However, as both of these additions increase the indoor-outdoor living area and are frequently utilized as an outdoor living room, you are likely to get a high ROI (return of investment).
4. Add a Pergola/Shade Structure
If you want to add a touch of elegance and beauty to your backyard without breaking your budget, a pergola is the perfect exterior addition. It will protect you from the elements, beautify your outdoor area, allow you to enjoy the shade, and spend more time enjoying the outdoors (either to BBQ or entertain out of the sun and rain).
Pergolas appeal to a large audience as they can be customized to a preferred shape, size, material, and color and range from a modest one that highlights a specific feature to one that forms an outside room. Further, on a comparably smaller budget, you can create another outdoor space that will add value to your home.
Ultimately, each exterior home addition project you take up will make your outdoor space more aesthetically pleasing and increase the value of your property. Whatever project you choose, it is best to leave these jobs to the specialists rather than attempting them yourself.